Home, Erratic
Matter to Data

Nuuk, Greenland
Program: Residential

MIT, Options Studio: Matter to Data

Instructor: Antón García-Abril


Can we build with the geological flow of material, rather than against it?

Contemporary construction relies on the diversion of material away from geological flows. Accordingly, the home is becoming less recognizable as an archive of construction and occupant history. This project seeks to envision the home as an interval in the geological cycle of material flow, taking advantage of innate material properties rather than imposed forms to develop the home as an archive of data.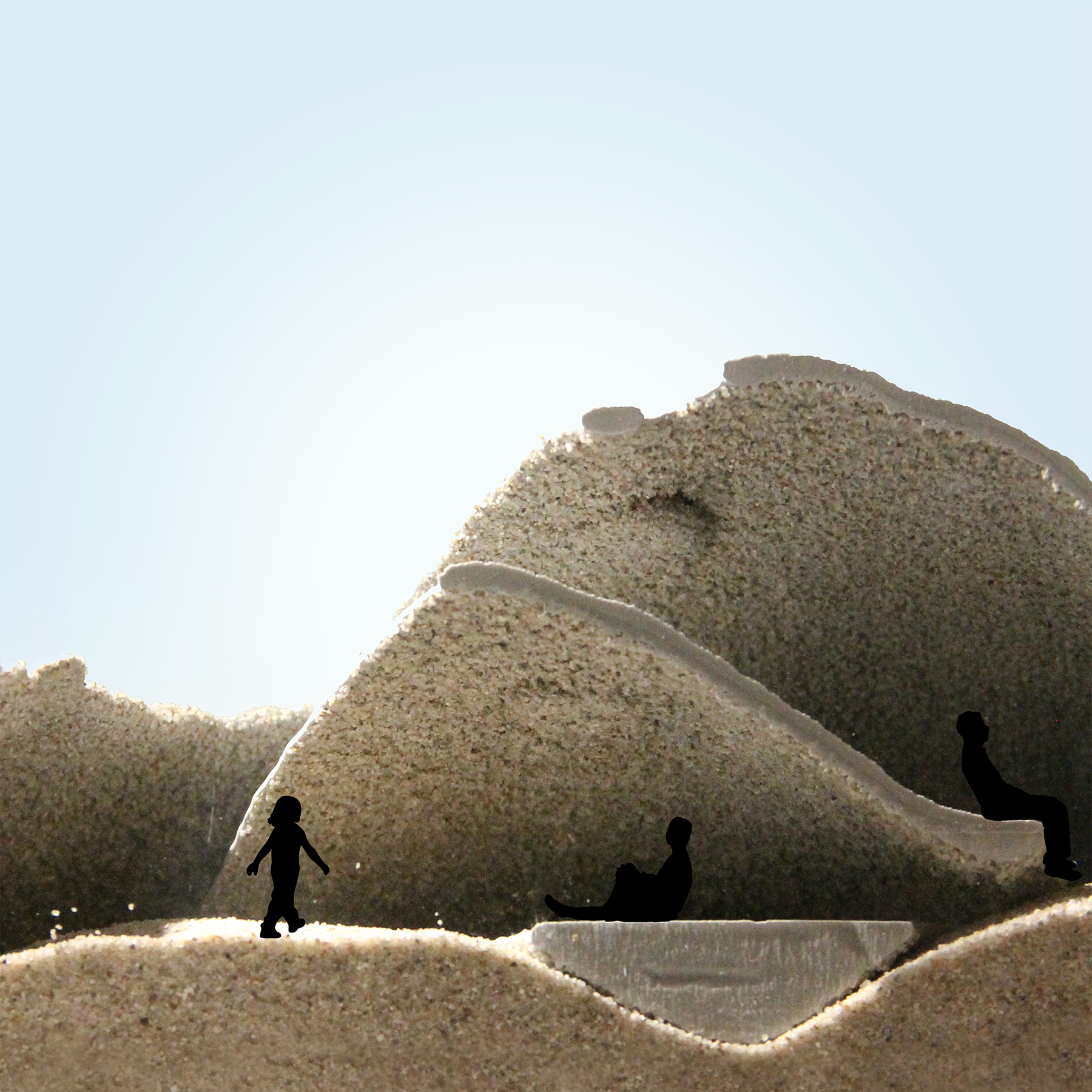 Section Model:
Liminal space between formwork and shell
Site Model: Pursuing Erratic means of Construction
The name "Erratic" refers to a boulder which differs from its surrounding bedrock, carried from a distance by glaciers. Unlike the contemporary home, the erratic is entirely characterized by its origins. Its form, composition, and site are all driven by material flows. What would a home look like if it were the result of the same process: utterly representative of its material and constructive history?
Material Extraction Stages: Greenland Ice Sheet
The arctic is one of the only places in the world with a growing supply of sand. Glaciers dislodge sediment into the fjord where it is dredged, transported 50 km by ship to the wharf at Nuuk, and 3 km by truck to be piled up on site.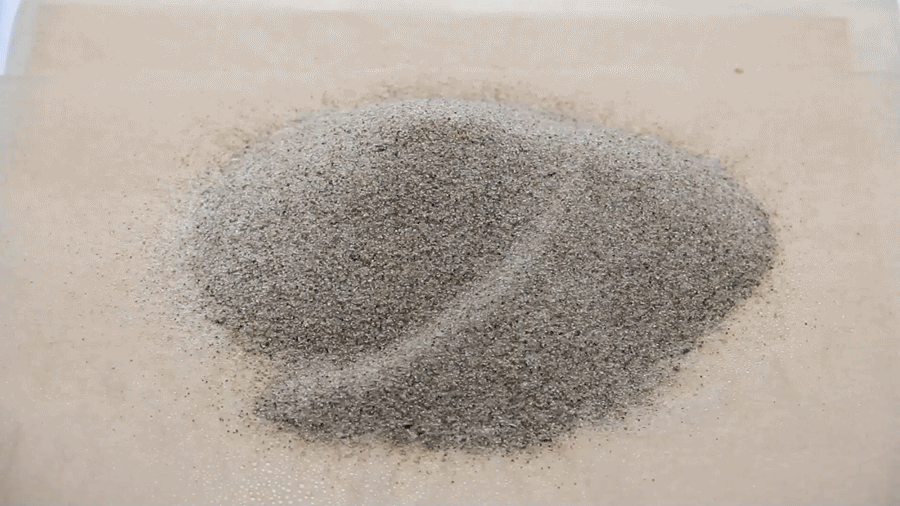 Modelmaking + 3D Scanning Process
Sand will always settle into a pile with the same angle. Similarly, the structural performance of compressive shells corresponds linearly with size. These principles of matter mean that we can use 3D scanning to extrapolate how these materials and construction methods will perform at 1:1 scale.
Physical Model Detail: Shell Exterior
Concrete shells cast over sand piles retain a magmatic surface quality,
accumulating minor imperfections as layers of concrete build up.
Digital Rendering: Shell Interior, Mid-Excavation
Once the sand is excavated, the interior of the shell retains
an impression of the granular formwork.


Simulating Sandfall:
Exploring derivations from the static drop point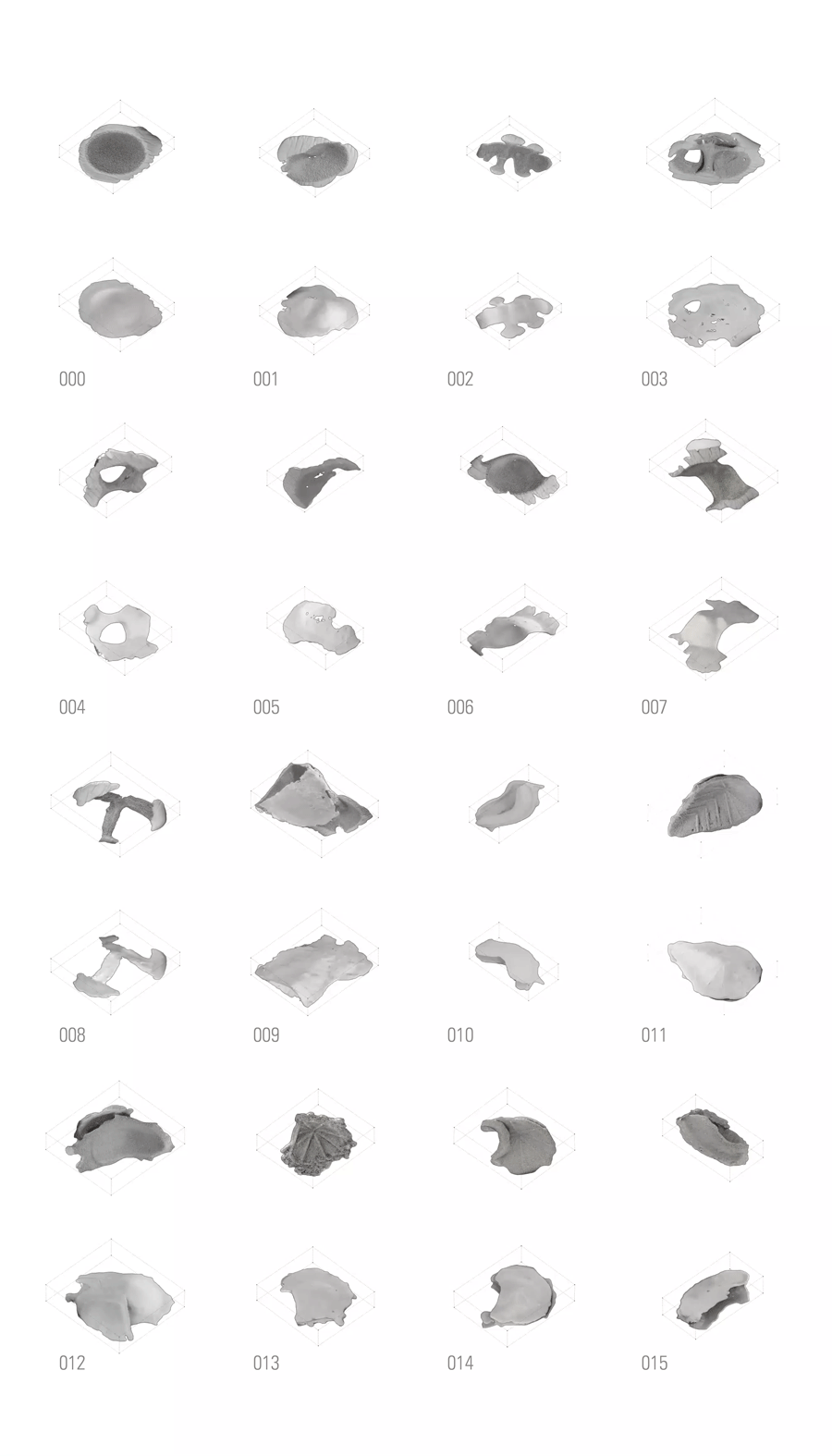 Process Index : Photogrammetry Models
Sand innately follows certain aggregation principles. Upon reaching the site, the sand is suitable for use as formwork. This angle-of-repose can be adjusted by controlling moisture and aggregate size, allowing for variation within the available forms of sand piles.
Plan View
Inside of the shell, the circulation and program arrangement follows the flowing form of the concrete poured to form the slab. Instead of walls, the edges of the slab lift up to form low partitions.
North Elevation, Site Access
Section A: Transverse
The buildup of layered pours from the foundation rise up to meet the spanning shell. As the shell braces against the rock, it rises high enough to permit daylight into the structure.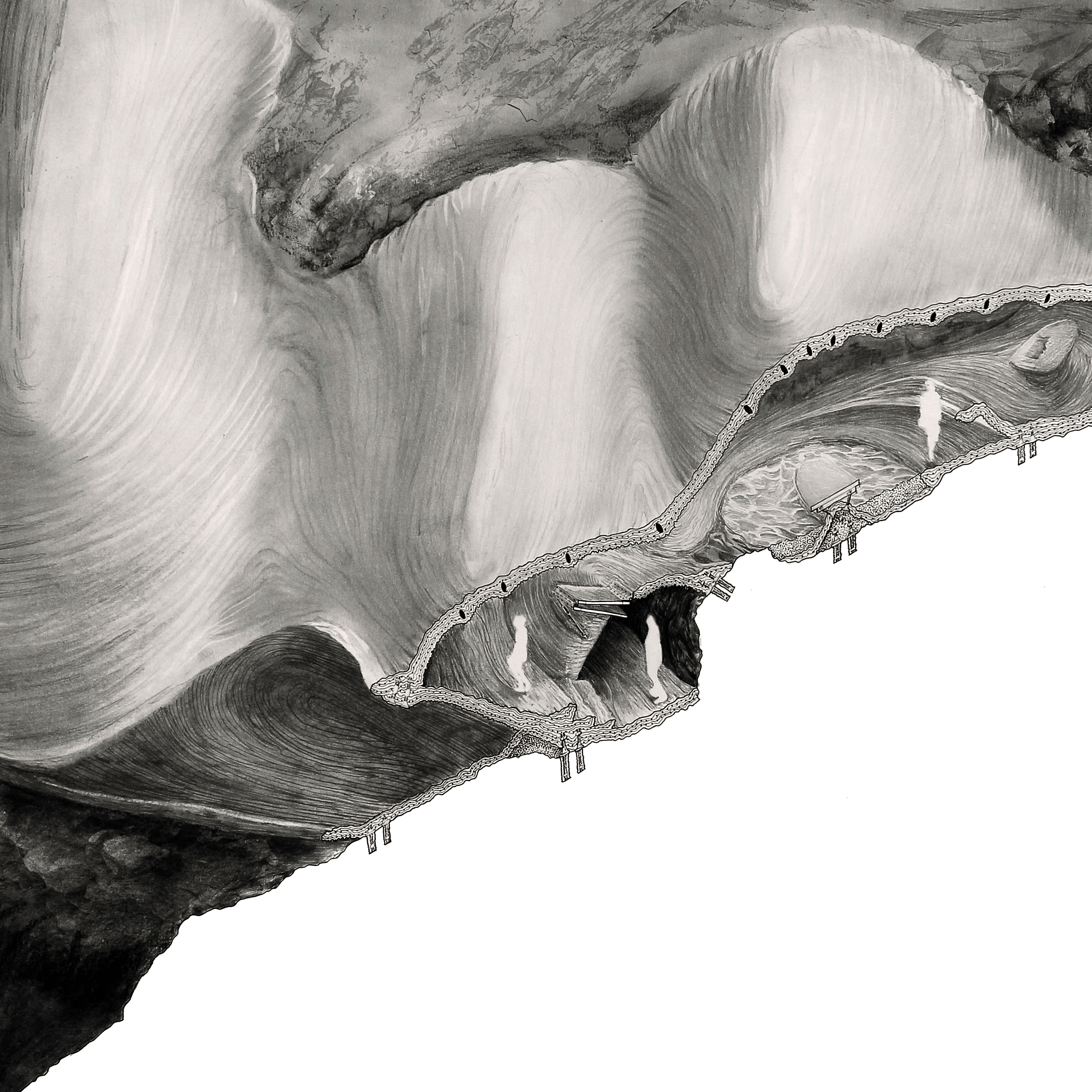 Isometric View: Entryway
Section B: Oblique
Within the central volume, the edges of the slab rise up to create half-height partitions. These partitions subdivide the central hierarchy, creating spaces to house appliances and modulate privacy.
Section C: Long
The intersection of sand piles results in an articulated interior, partitioned into four bays to separate program within the home.
Danny Griffin Selected Works 2014-2023