Overstory II
Inclusive Ecosystem

Cape Town, South Africa

Independent Project, Summer 2020

UNI.XYZ Modern Winery Design Competition, 1st Place

Collaborator: Zhicheng Xu

How can the winery act as an extension of the viticultural landscape?

A winery of the future must be thought of in terms of openness, sustainability, public engagement, and sensibility toward nature and culture. Solid boxes with a single production program are probably wineries of the past. To build in Kayamandi, a biosphere reserve with limited water resources, a new winery is charged to mitigate environmental conflicts resulted from agricultural activities.
Aerial View
South Elevation
East Elevation
Site Axon: Under One Roof
Living Units: Thermal Comfort Strategy
Production Floor

1:50 Section: Hospitality and Production Spaces
Perspective: Arboretum Courtyard
Environmental StrategyEcological Infrastructures (E.I.) are any infrastructures at the vineyard that have ecological value. When used judiciously, these increase the functional biodiversity of the vineyard. Studies have shown that E.I. can boost grape vines' immunity to disease and pests.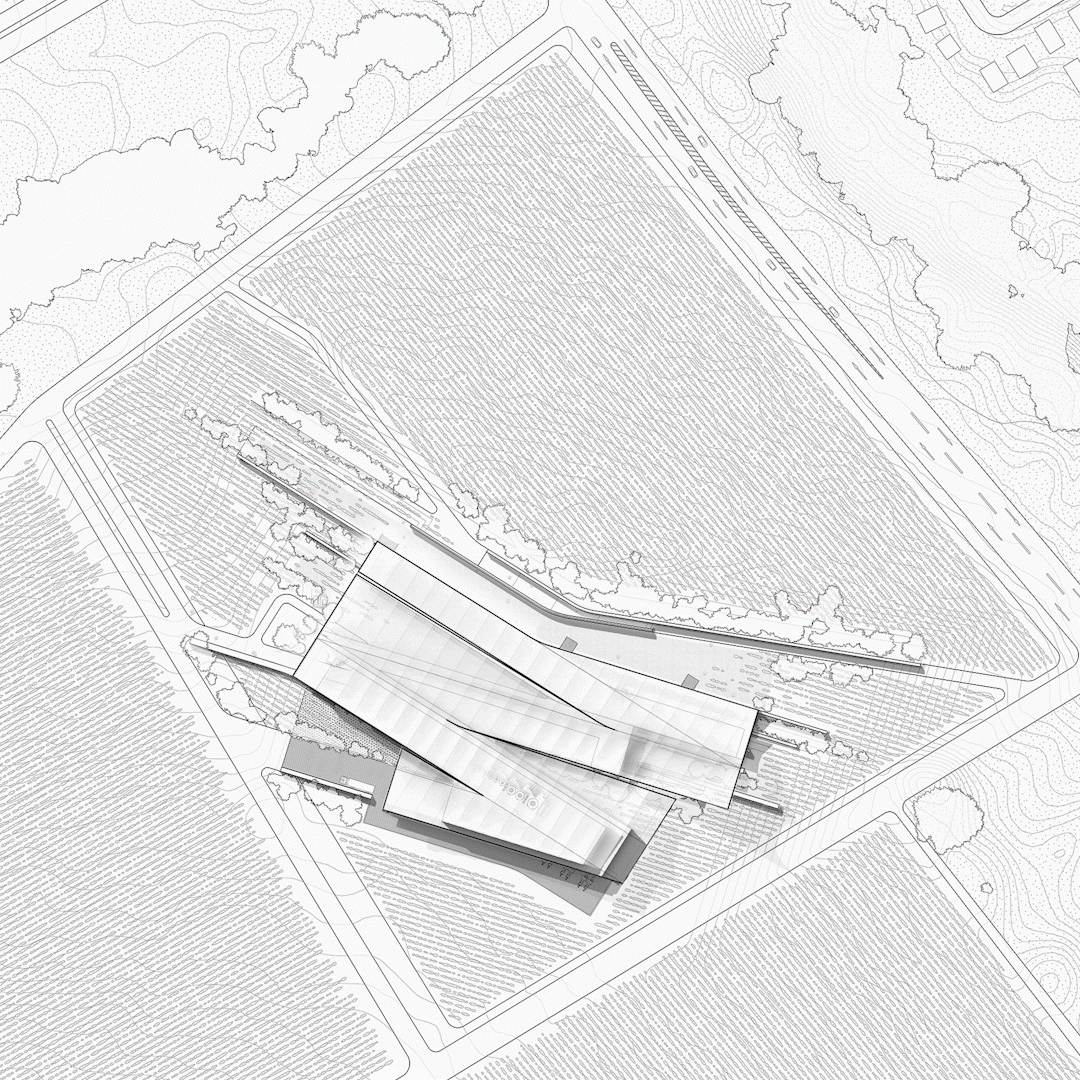 1:1000 Site Plan
Structural Detail: Typical Section
Morning fog rolls over the valley
Evening wine tasting under the canopy
Danny Griffin Selected Works 2014-2022